This workshop, organised at the invitation of the Asia Art Archive in association with the Song Dong exhibition '36 Calendars', guided participants through an experiment in spatial memory, tracing and overlaying their present and past routine paths through the urban landscape of Hong Kong using found objects within the Gallery Space and simple collage materials.
ArtisTree Gallery, Hong Kong, Febuary 2, 2013.
Programme by Adam Bobbette, Melissa Cate Christ and Andrew Toland, Division of Landscape Architecture, HKU
Workshop participants: Dr Catharyne Fu, Kirsten Chu, Savannah Shan Wei Ting, Jane Qu Wen, Wang Yun, Wing Ting Tong, Frederico Camara, Jamie Dai Jing Yi, Larry Wong, Sally Wong, Amy Chan, Iris Jiang Meng, Eugene Lai, Lee Choi Ni, Cheung Yung Hsin, and Corina Lee.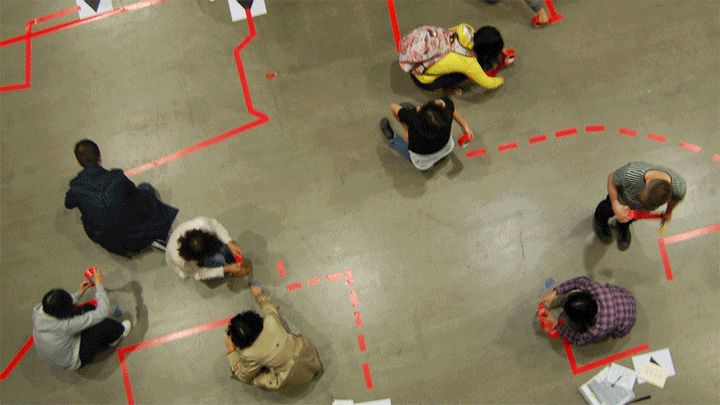 [portfolio_slideshow size=large id=249 exclude="257″]